ENEOS Scooter Gear Oil SAE 80W-90 is a high-performance gear oil for scooter gearboxes. Formulated using the latest sulphur-phosphorus technology, ENEOS Scooter Gear Oil delivers top notch gear protection against the wear of metal-to-metal contact. ENEOS Scooter Gear Oil is recommended for bevel, spiral bevel, hypoid gear type differentials, and in API GL-5 specified power dividers.
APPLICATION
Transmission Oil
ENGINE TYPE
4-stroke Engine
VEHICLE TYPE
Dry clutch motorcycles
PERFORMANCE STANDARDS
API GL-5
OUTSTANDING STABILITY
Withstands elevated temperatures with its superior oxidation and thermal-stabilised formulation. Its excellent fluidity at low temperatures enables a smooth and easy start-up in cold ambient conditions.
EXCEPTIONAL PROTECTION
Shields engine from wear, corrosion, and oxidation while enhancing equipment durability with its extreme pressure and anti-foam properties.
IMPROVED EFFICIENCY
Minimises leakages and reduces chances of contamination with its excellent seal compatibility. With its anti-foam properties, it ensures heightened film strength for effective lubrication.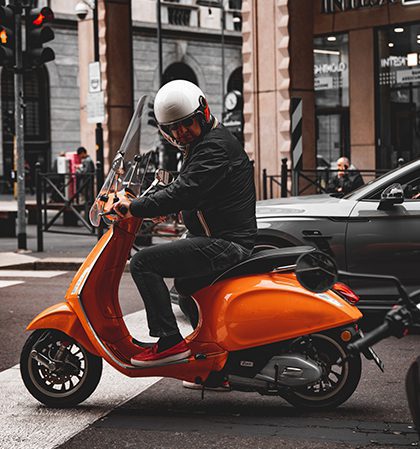 For technical details and prices, visit your nearest official ENEOS distributor.