PREMIUM MINERAL MOTORCYCLE OIL
ENEOS Premium Mineral Motorcycle Oil SJ/MA SAE40 is a mono-grade, mineral-based engine oil recommended for motorcycles with 4-stroke engines. Formulated to operate under extreme conditions, ENEOS Mineral Motorcycle Oil brings outstanding engine performance and protection for an optimal ride.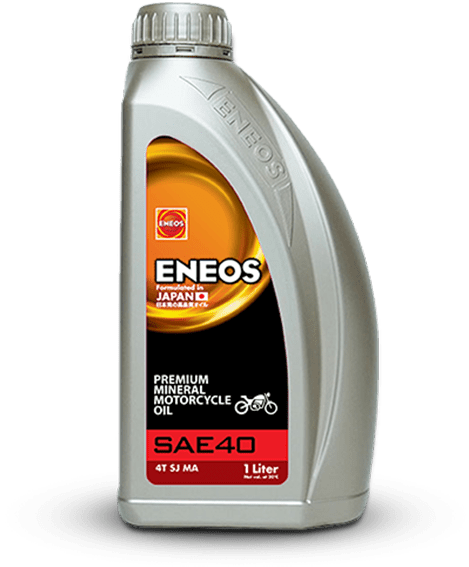 ENGINE TYPE
4-stroke Engine
VEHICLE TYPE
Wet clutch motorcycles
PERFORMANCE STANDARDS
API SL
JASO MB
EXCELLENT PROTECTION
Designed for high thermal and oxidation stability to ensure proper engine cooling and steadfast performance for all riding conditions.
ALL-AROUND PROTECTION
Its optimised formulation includes additives that provide heightened protection against the formation of deposits, corrosion, and rust in the engine.
SUPERIOR FRICTION PREVENTION
Provides active lubrication to reduce friction between the engine's moving components for longer engine use and long-lasting performance.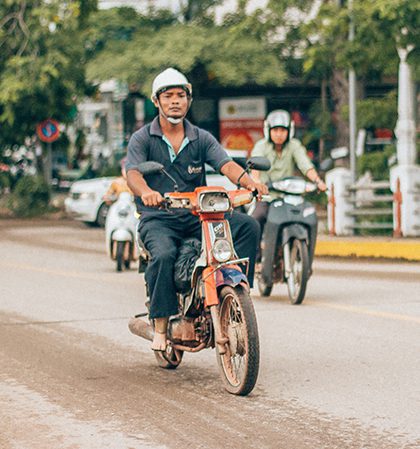 For technical details and prices, visit your nearest official ENEOS distributor.